The FEMSS Story
We believe that every woman deserves to feel empowered and confident in her own skin. We know firsthand that as women, our bodies are constantly evolving and changing, and that can sometimes make it difficult to feel fabulous in what we're wearing, when clothes are too big or too small.
As a pair of women who have grown up together, we understand the struggle of finding clothes that fit just right. We've spent countless hours shopping together, both in person and from thousands of miles apart, sending each other our daily fashion finds. But we found ourselves saying the same thing over and over again: "That won't contain my boobs," "That will show all my lumps and bumps," "That fit won't be flattering on me at all."
We knew we weren't alone in this struggle, so we decided to take matters into our own hands and create a solution-focused brand that puts fit, fabric, and function at the forefront of every design. Every stitch, every seam, every inch of fabric was chosen and designed with a purpose - to make women feel confident and beautiful in their own skin.
The Founders
We met age 11 and have been best friends ever since. Opposite in looks (blonde and brunette) and twins in every other sense of the word.We speak every single day without fail, and if one of us doesn't answer in the usual efficient manner you can bet yourself there is a search party getting ready to leave.
We are both mums to gorgeous boys, both run our own businesses and both lovers of all things fashion. Before setting out on our own, Stacey worked in Business development for a huge multinational brand for many years and Sam worked her way to the top as Head of Design, creating sell out pieces for brands such as Next, New Look and Lipsy to name a few. When Sam moved halfway across the world to Dubai, just as Covid hit the world, separating us by thousands of miles we decided to join our knowledge together and create something special.
The Movement
At FEMSS, we want women to stand tall and feel unstoppable, no matter what the day throws at them. Our clothes are designed to lift, sculpt, contour, and flatter, so that you can feel like the best version of yourself. We never compromise on style, but we always prioritize function and fit. We know that when you feel great in what you're wearing, you can conquer the world.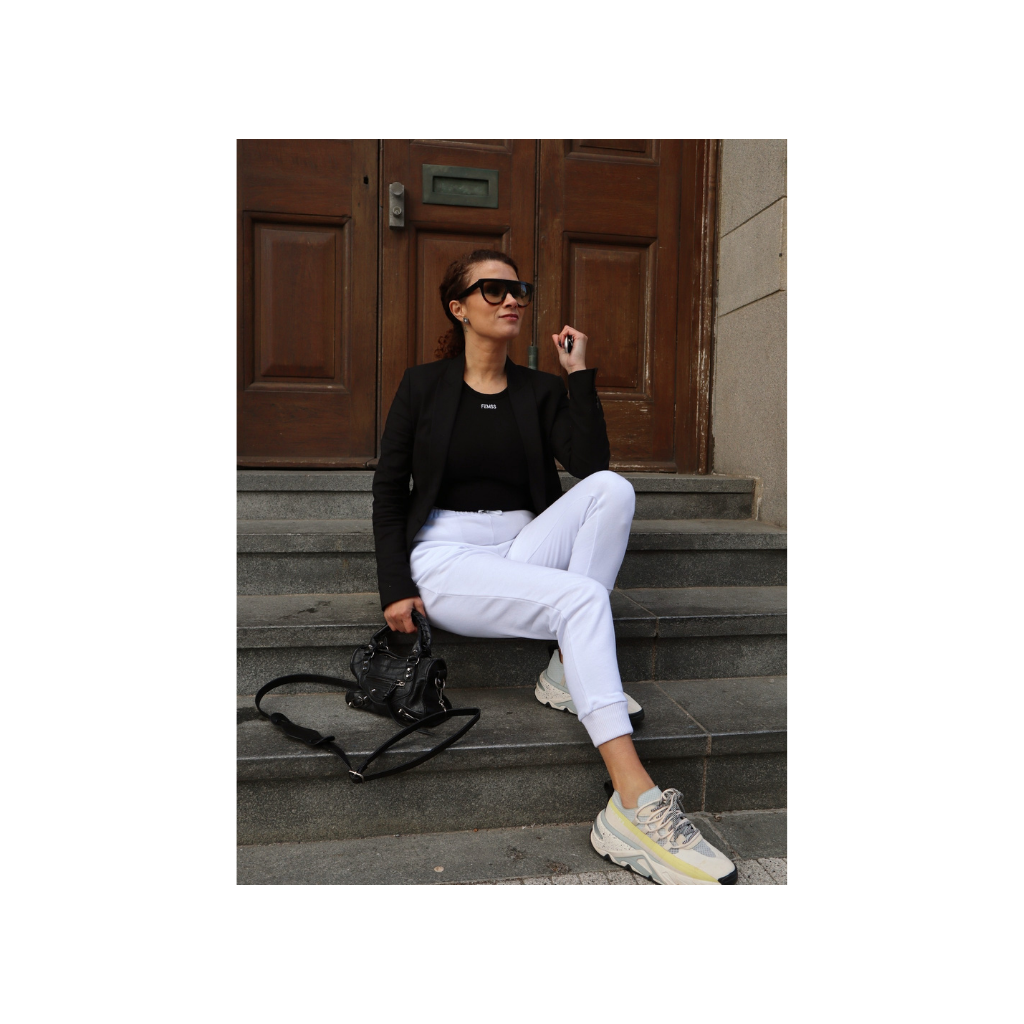 So join us
on this journey of empowerment and self-love.
Let FEMSS be your go-to for clothes that make you feel confident and unstoppable. We can't wait to see you shine!
FEMSS
Is doing our part.
We won't promise to do it all, but what we will promise is to always do the very best we can. FEMSS is a slow fashion brand, this means we only produce small quantities to avoid excess stock, the pieces we make are made to be worn for years to come. We don't follow trends, we ensure each piece is a investment. We will never send damaged, unsellable, or unsold stock to landfill , instead we have worked with local charities, we hold sample sales and will resue fabrics whenever we can.
If we all do a little a lot gets done.